A new hero has emerged in the world of LED downlights – the new 8W Prestige Pro Fire Rated Downlight – championed by Levent Aci, co-founder and director of Pitacs, and David Linger, divisional director for TIME LED, our electrical division.
The Prestige Pro offers the consumer a choice of four colour temperatures, with a simple switch operation. This can be invaluable for consumers who are installing lighting for the first time. For example, realising after a few months that the very warm lighting originally specified was a nice idea, but not practical for the actual use of the space, does not have to result in a costly replacement of units. Instead, it's simply a case of flicking a switch on the front of the unit.
For the installer, it also protects from unexpected rework. "Or, if the installer wants to show the immediate value of this feature," suggests Aci, "invite the consumer to compare the various colour temperature options as soon as the units are fitted. Give them the opportunity to see the different effects in their own space, so they can feel confident in their final decision."
The Prestige Pro range also offers five different bezel finishes; in addition to the standard White, consumers can choose between Black, Brushed Chrome, and Polished Chrome and Brass. Bezels fit magnetically, so transforming the look of the unit, even once it is installed, could not be easier.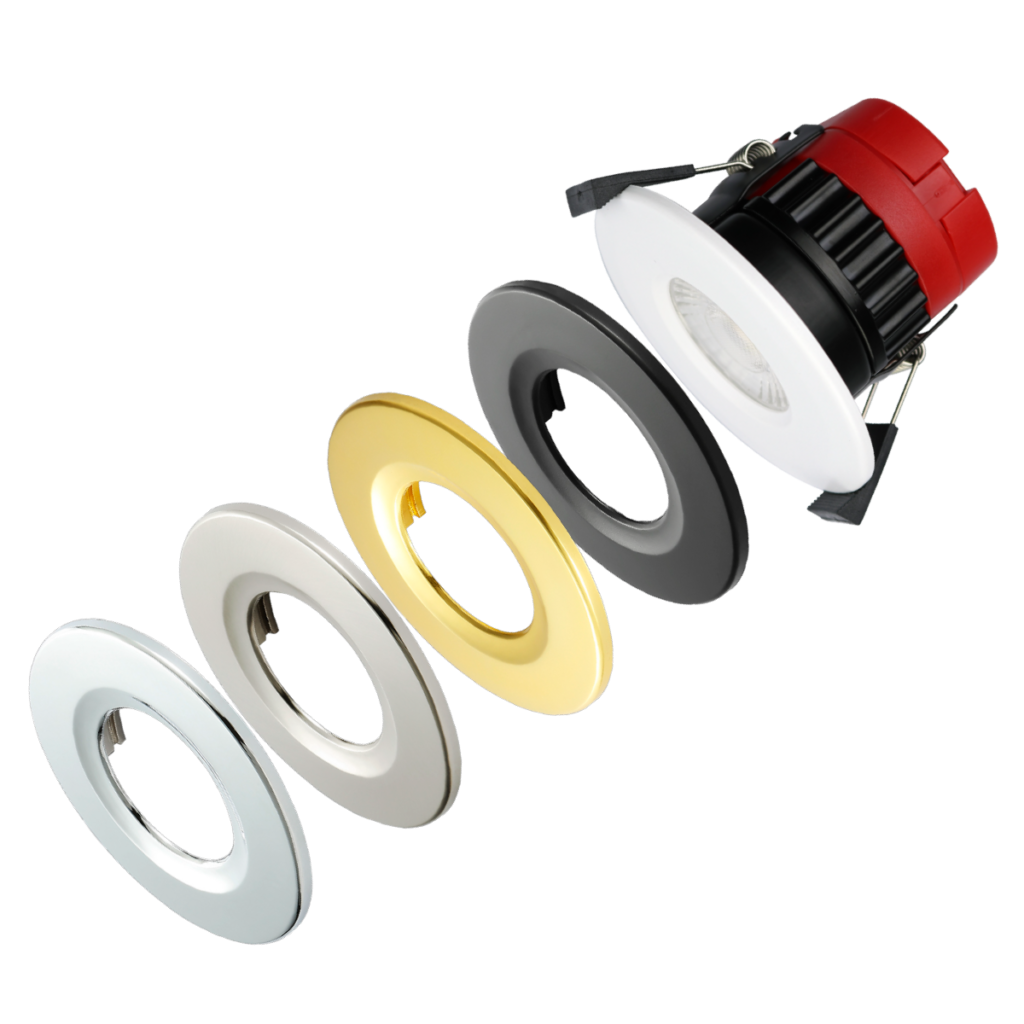 Packs a real punch
We've really enjoyed showcasing this new downlight to our customer base," confirms Linger. "The 950 Lumen count, in particular, has really impressed customers; they are quite amazed to get so much out of a product at this price point." The Prestige Pro downlight delivers a mighty 950 Lumens (118 Lumens per Watt) when set to 4,200K or 6,000K colour temperatures. The enhanced power of this product is really crucial in controlling the overall cost of the lighting installation, explains Aci: "The Prestige Pro may be more expensive per unit than other products that appear identical in lots of ways, be it size, colour temperature, ease of installation," says Aci. "But as our product gives you up to 950lm output, compared to the 'identical' cheaper product, which maybe only gives you a 300lm output, the cost per lumen is actually quite a bit lower. And when you look at this in the actual space, the number of Prestige Pro units – and therefore the total cost – needed to achieve that same lighting effect is significantly less."
Won't let you down
"We are starting to see quality becoming a key issue in the downlight space," warns Linger. "Safety and reliability are key areas to check. Consumers need to be aware of what they are buying, and to make sure they are not falling prey to fake performance claims." Many downlights are claimed to be "Fire Rated"; however, some companies are conducting their own testing and self-certifying, instead of submitting their products for independent testing. "In 2019, we also established our own testing facility for scoping and quality assuring our LED and other electrical products, and we've had our own team over in China for a number of years now, who independently audit and quality assess all our acquisitions and order shipments," says Aci, "but these internal processes are there to go above and beyond the official certification processes. They do not replace them." TIME LED's fire-rated products have all received Fire Rating certifications from independent, approved testing facilities. The Prestige Pro downlight has undergone 30, 60 and 90-minute test conditions, as required by BS 476-21. "In each of these timed tests, the ceiling joist spacing and plasterboarding will be configured differently, so it's really important that the product has be certified to all three separately," affirms Linger. "It's not ok to presume that success at 90 minutes would guarantee 30 and 60 minutes."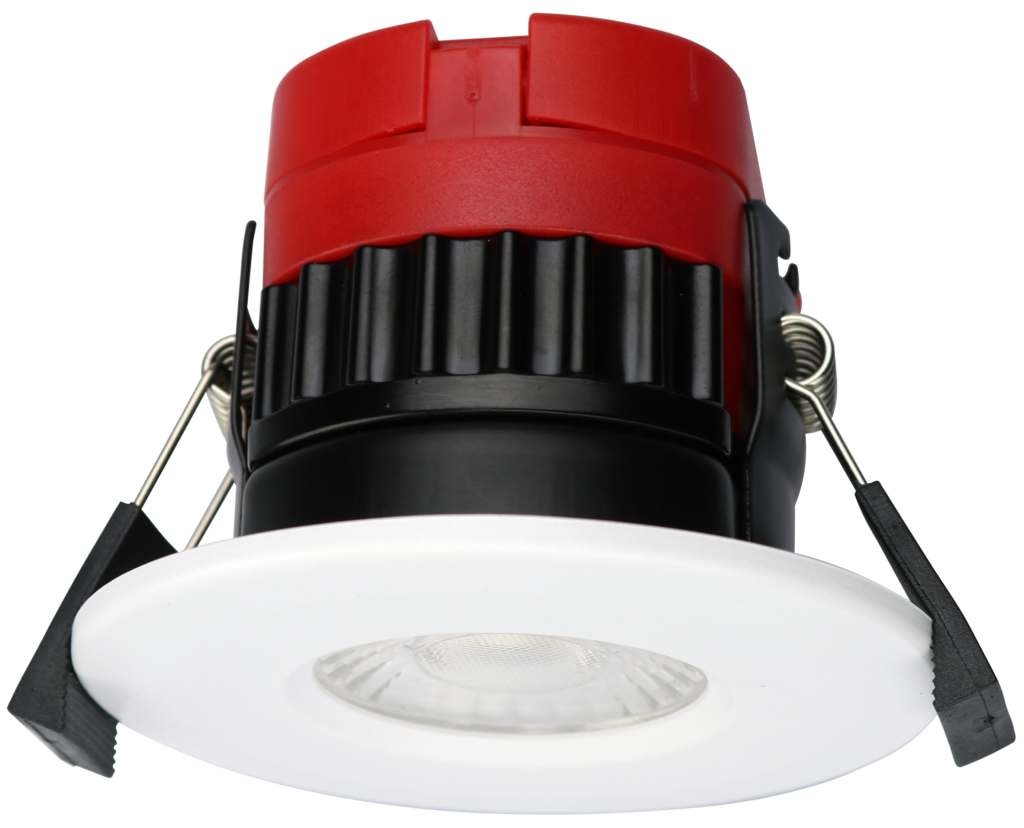 Has got your back
With a 50,000-hour lifetime, and a five-year warranty to boot, the Prestige Pro is clearly working hard for the consumer and the installer. For the electrical wholesaler and distributor's operation, the Prestige Pro has extra heroic qualities, as one product can cover four previous variants. This means the solution can be bought and sold in larger bulk, whilst held stock value can be reduced. "Instead of holding, say, 100 units of each colour temperature, the wholesaler only needs to hold 100 units in total," suggests Aci. "You're holding less stock, and tying up less capital, but you're still offering quality stock to fulfil all the typical use cases and specifications."
The TIME LED operation is working hard to source products that offer smart buying decisions for stockists. "We are delighted to be offering this product to the UK market, because it really works for the wholesaler, the installer, and the end-user," adds Linger. "Solutions like these don't just futureproof the installation, they also provide a better basis from which to grow an LED business."
TIME LED supplies exclusively to Wholesalers and Stockists in the electrical sector and is a member of the LIA.