When it comes to finding the perfect radiator or heated towel rail, what your space needs may not exist. Don't let that hold you back. A growing number of consumers are leaving the standard white or chrome offerings behind, and instead are looking for a solution that can really participate in their design ideal. AEON, Our designer radiator brand, is here to help ensure you get the best value – and design satisfaction – from your investment.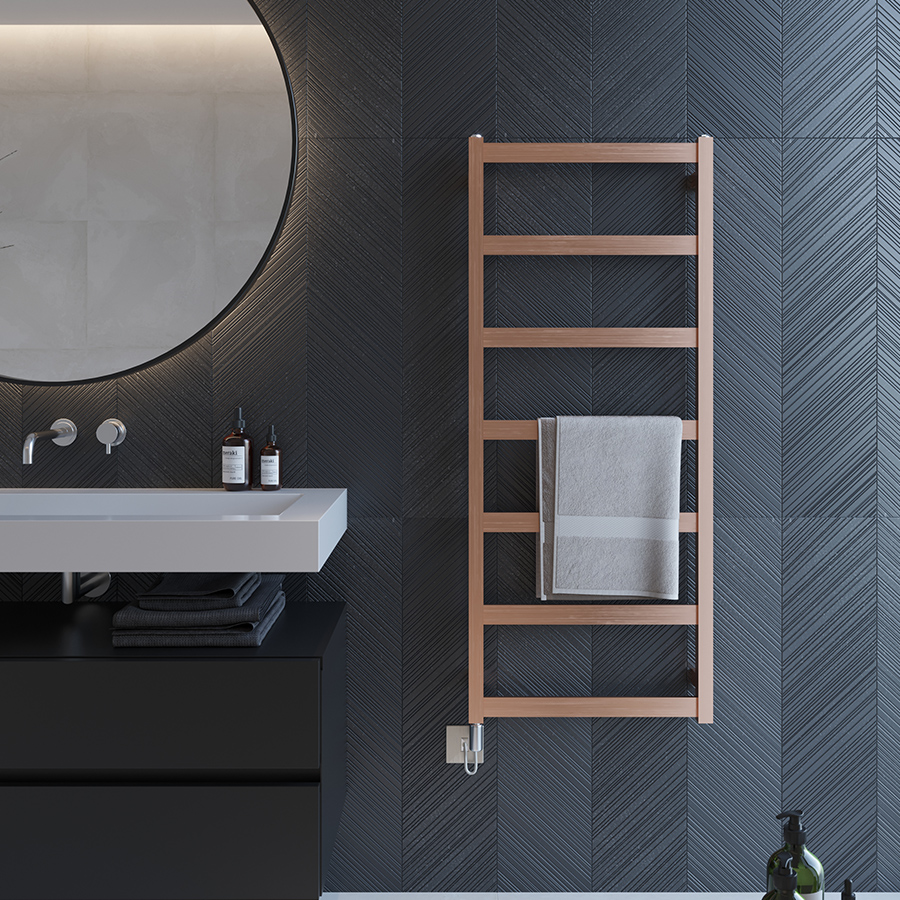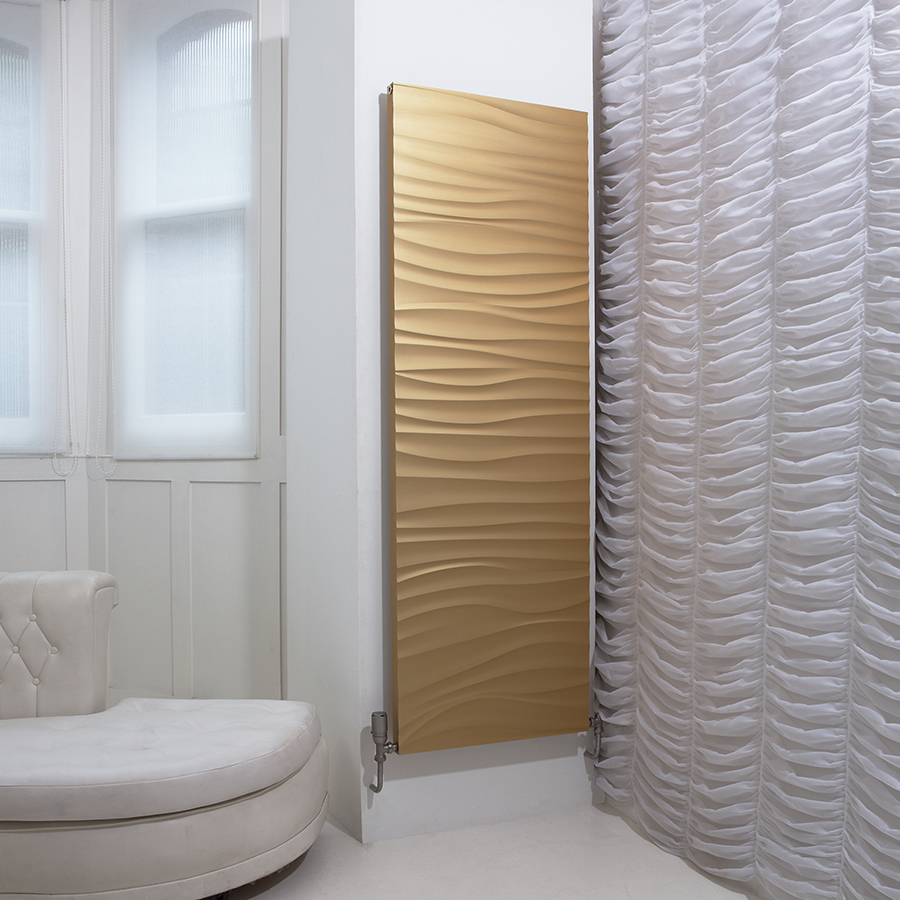 Your heating solution should heat effectively and responsively, look beautiful, and stand the test of time. To achieve all this, select a stainless steel or aluminium product, which will remain free of rust and discolouration. To add colour to these premium materials, AEON recommends anodisation for aluminium, and physical vapour deposition (PVD) for adding colour to stainless steel. These processes both result in highly durable, beautifully even finishes, which will not chip or corrode, and moreover, heat outputs remain unaffected.
AEON is expanding its range of PVD finishes from August 2021; as well as Brushed Matt and Polished Steel, many of our sculptural heating solutions can be finished in Gold, Black, Bronze, Antique Bronze, Copper or Rose Gold, in either Brushed Matt and Polished formats.