BKU Magazine | May 2021
As new radiator and towel rail designs improve on efficiency, an unexpected issue with choosing heating solutions for compact spaces can be overspecification of heat output.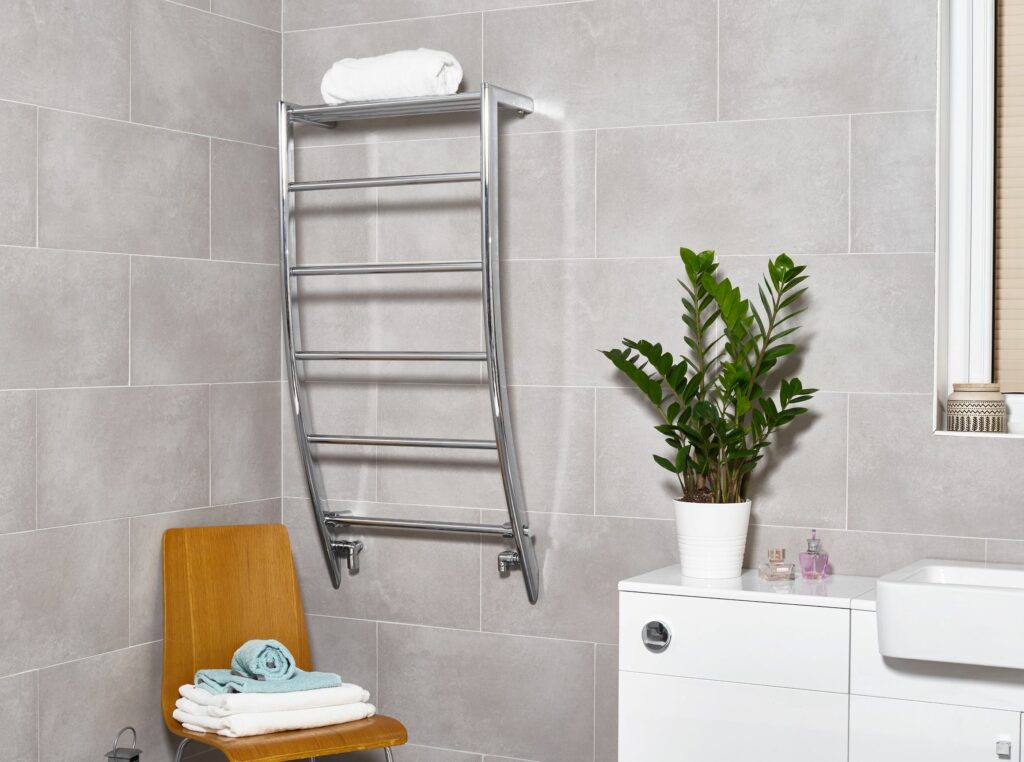 Ultraheat recommends that you always calculate BTU requirement from scratch, even in replacement scenarios, where a radiator of similar dimensions to the previous purchase may now be too powerful. Online and mobile heat calculator tools allow for easy but comprehensive calculations, taking into account multiple contributing factors.
However, in a compact bathroom, the heating solution often needs to serve a dual purpose of drying towels as well as heating the room. Here, it is important to remember that the heat output of a loaded towel rail must be ignored by 80-90% when heating a wet room space. Without the space for another radiator, Ultraheat recommends a dual-function radiator; a traditional panel or vertical column radiator that also features a heated towel rail, such as Ultraheat's Buckingham or Hampton ranges. The stated heat output will include the rail, but the customer can assume 80% of that output will be available to heat the space.
Ultraheat is the heating division of Pitacs Limited.